Plumbing, Heating, and Cooling
New Installation
Renovation/Remodels
Repairs
Maintenance
24/7 Emergency Service 610-287-2434
Residential/Commercial
Aiken and Sons Inc is a local company that provides plumbing, heating, and cooling needs for residential and commercial customers located in the Bucks, Montgomery and Berks counties in Pennsylvania.
We provide a wide range of services including new installation, renovation/remodels, repair, maintenance and emergency service on a 24 hour, 7 day a week basis at very affordable prices.
The Aiken family has over 25 years of experience taking care of customer needs by establishing a personal relationship built on a foundation of quality workmanship and prompt service. Our attitude is that every request, no matter how small, is always important.
We are licensed and insured. Our PA contractor's registration number is PAO78858
---
Heating Services
New Installations for Residential/Commercial
Boiler and Furnace Conversions/Replacements
Electric Heat
Gas and Oil Burner
Heat Pumps
Hot Air Furnace
Oil Furnace Cleanings
Hot Water and Steam Boilers
Hot Water Baseboard Heat
Geothermal Systems
Humidifiers and De-Humidifiers
Chimney Cleanings
Plumbing Sevices
New Installations for Residential/Commercial
Bathroom and Kitchen Remodeling
Drain Cleaning
Faucet Repair/Replacement
Pipe Video Inspection
Sewer Line Installation and Cleaning
Well Pumps and Water Tanks
Sewage and Effluent Pumps
Sump Pumps and Battery Backup Systems
Water Service Installation
Water Softeners and Filters
Air Conditioning Service
New Installations for Residential/Commercial
Increased Capacity of Existing System
Ductless Air Conditioning Systems
Ventilation Systems
Air Conditioning Unit Cleanings
Duct Cleaning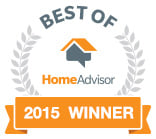 ---